Badminton is one of the most popular games around the world. It's an amazing energetic sport. You'll rarely find someone who doesn't like the game – badminton. You might know that the game requires a shuttlecock, a racket, and a court to play. If you've been searching for an excellent badminton racket for yourself, you might have already come across the Yonex Arcsaber 6fl badminton racket review.
If you are a badminton player, this racket will help your gameplay improve. Yonex is a renowned brand in the whole badminton industry for its top-notch badminton equipment.
The Arcsaber series badminton is no different from them. The Arcsaber 6FL overall is the perfect racket for almost anyone who loves to play badminton.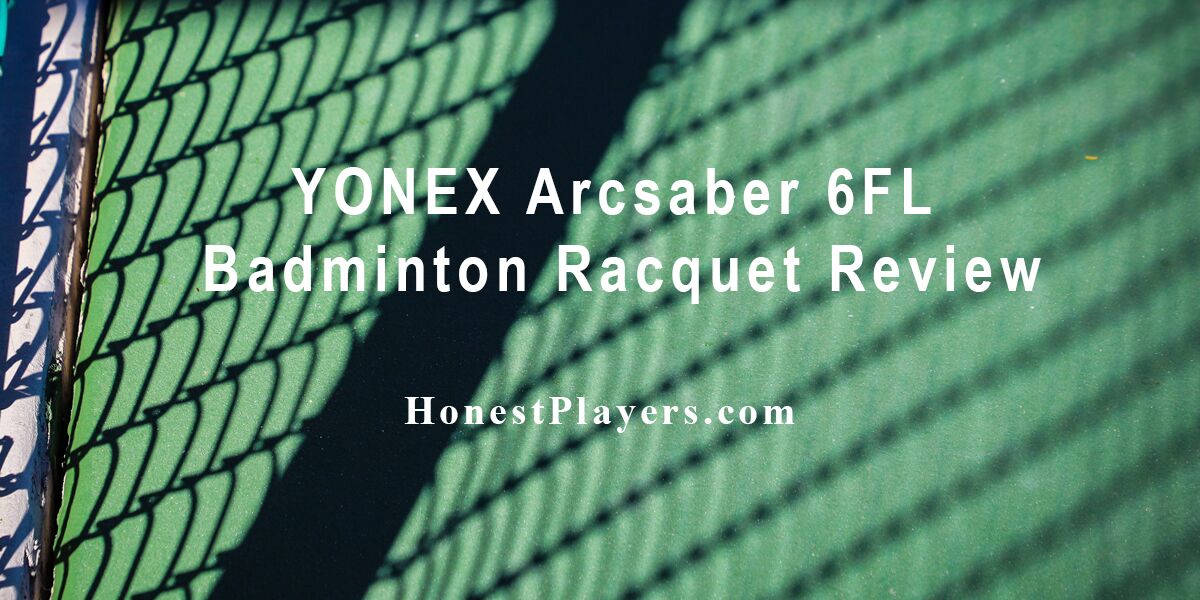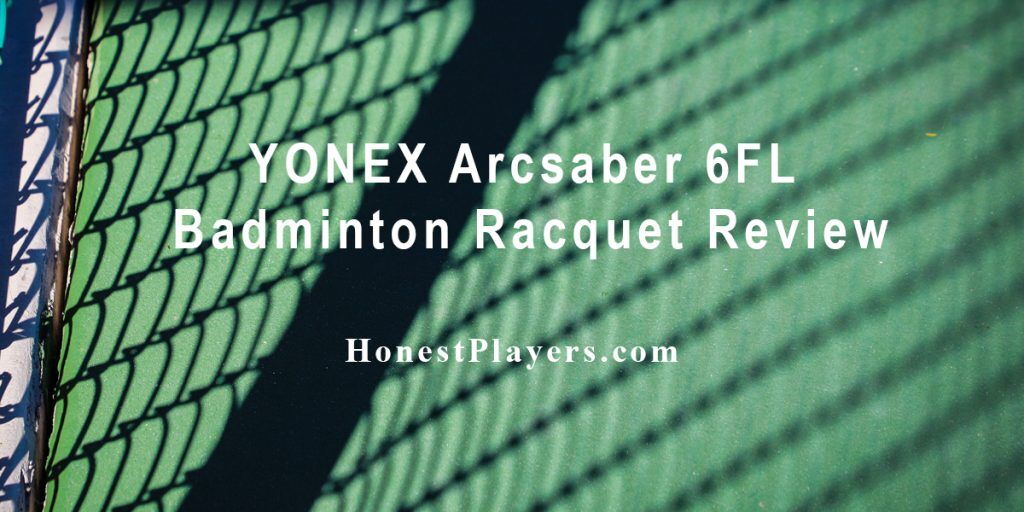 Table Chart of Page Contents
Features of the Yonex Arcsaber 6fl badminton racket
There are a lot of things to talk about this 6fl badminton racket. Let's go over the key features of this fantastic badminton racket down below.
Amazingly Lightweight
When it comes to a game of badminton, you need a lightweight racket. The weight plays an essential role in the swing speed and overall movement speed. All of that affects your performance in the game.
The YONEX Arcsaber 6FL Badminton Racquet is pretty lightweight as it is around 80-86 grams of total weight. It feels so feathery when you hold it.
That gives you the utmost speed and faster swings. If you are struggling to improve your reaction time, this racket will drastically help to improve it. Besides that, you'll be able to play much longer as it weighs so little.
Perfectly Balanced
Something all the professionals show a great concern about is the balance. It might seem like it's not going to affect your gameplay, but it does. An evenly balanced racket helps to give the player the ultimate comfort and ease of movement. You will have a better idea about this in our Best Badminton Rackets Review article.
The YONEX ArcSaber 6FL Badminton racquet is evenly balanced to give you the best experience possible. It just feels so good, and also it gets you in a flow of rhythm in your gameplay.
Flexible Body Design
Some of the badminton rackets out there are made with cheaper materials. You'll see that you can get those even less than ten bucks. But these won't last you nearly as much as a premium racket.
Most premium rockets are pretty flexible. That allows for more durability. It also gives just a little extra boost while hitting the shuttle.
You can flex the YONEX Arcsaber 6FL Badminton racket, and it bends a little bit. That makes it a bit more durable and gives the extra boost on every shot. It also makes it less likely to do massive damage if you accidentally hit a hard surface with your racket.

Very Solid Construction
The material used in the racket helps to determine the power of each shot. Rackets made with solid material such as graphite gives a reasonably powerful shot.
It makes the racket a bit stiffer. But you'll be able to smash the shuttlecock harder. That's very important in the game. It meets every requirement you have to be able to perform your absolute best in the court.
The Arcsaber 6FL is a flagship model of Yonex. It has everything that you need to get the most smooth and enjoyable experience that you can expect. As far as a badminton racket goes, it's perfect for any advanced or intermediate players out there.
The YONEX Arcsaber 6FL Badminton racket uses graphite shaft as well as graphite, Nano air spring head. That gives you the advantage over your opponents as your shots get better instantly. The construction of this racket is quite similar to Yonex Muscle Power 29 lite Badminton Racket.
The head shape of this racket is square/isometric. That makes it easier to hit the shuttlecock in the "Sweet spot." Thus, you'll get excellent control over everything.
Mesmerizing Control
Sometimes all you need in a game is control. Smashing is not always the best way to go around. Stratic play is far better than playing aggressive. A racket with proper control can help you take your game to the next level.
It comes with custom strung Yonex BG-65 strings. But you can certainly upgrade the strings when you want. Also, the racket is covered with Yonex Full Cover. Thus, it looks and feels pretty premium.
PROS
• Amazing for skilled players
• A very flexible and durable racket that will last you long
• Perfect for "Smash" shots
• Gives you reasonable control over shuttlecock
• Super lightweight in hand

CONS
• Not the most affordable option out there

Frequently Asked Questions
Is the Yonex Arcsaber 6FL Badminton Racket sturdy enough?
Yes, It is the right choice if you are looking for a sturdy and robust badminton racket.
Should I buy Arcsaber or Muscle Power?
Both Arcsaber and Muscle Power is a Good series of Badminton Rackets. But if you want a balanced, powerful badminton racket, you should go with the Arcsaber series.
Is Arcsaber 6FL Badminton Racket Expensive?
Yes, It is a bit expensive choice for some. But wait! It does worth the money for most players.
[Read More:
https://honestplayers.com/best-badminton-rackets/
]
Check Out the video of the Yonex Arcsaber 6fl Review
Final Verdict
As you went through the Yonex Arcsaber 6fl badminton racket review, you can probably see why it's a flagship model racket of Yonex.
Some people might find it a bit pricey. But if you don't want to compromise the quality for money, this one is the best racket for you. All the additional features will help to add so much to your gameplay.
You'll undoubtedly find thousands of cheaper rackets out there. But those certainly will not have the amazing features or even a proper construction. So, anybody who is serious in the game of badminton should invest in the right quality product. It's a worthwhile investment. That's going to pay off big times.
Readout more about Badminton at HonestPlayers. Comment down below about this 6FL Badminton review.