Do you want to play badminton but you don't know what to wear while playing and what the equipment is? Or maybe already you're associated with a local badminton club. Then you may come up with a question: what do you wear to play badminton?
While playing badminton, you need to move a lot to hit the shuttlecock. It means you need a dress which will let you move freely. There are also a few things to consider before buying a dress for badminton. Here in this article, we will let you know what to wear while playing and the necessary badminton equipment.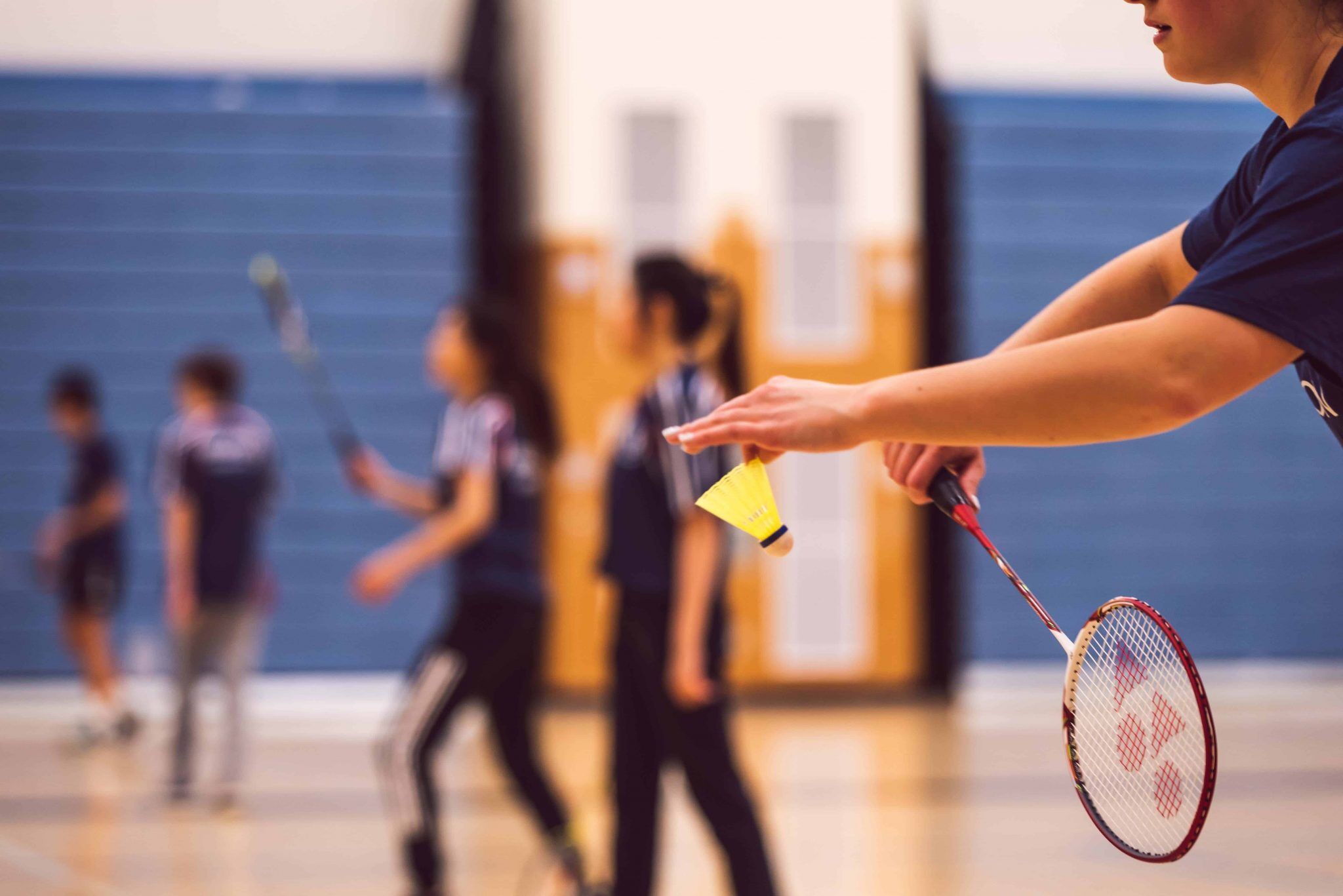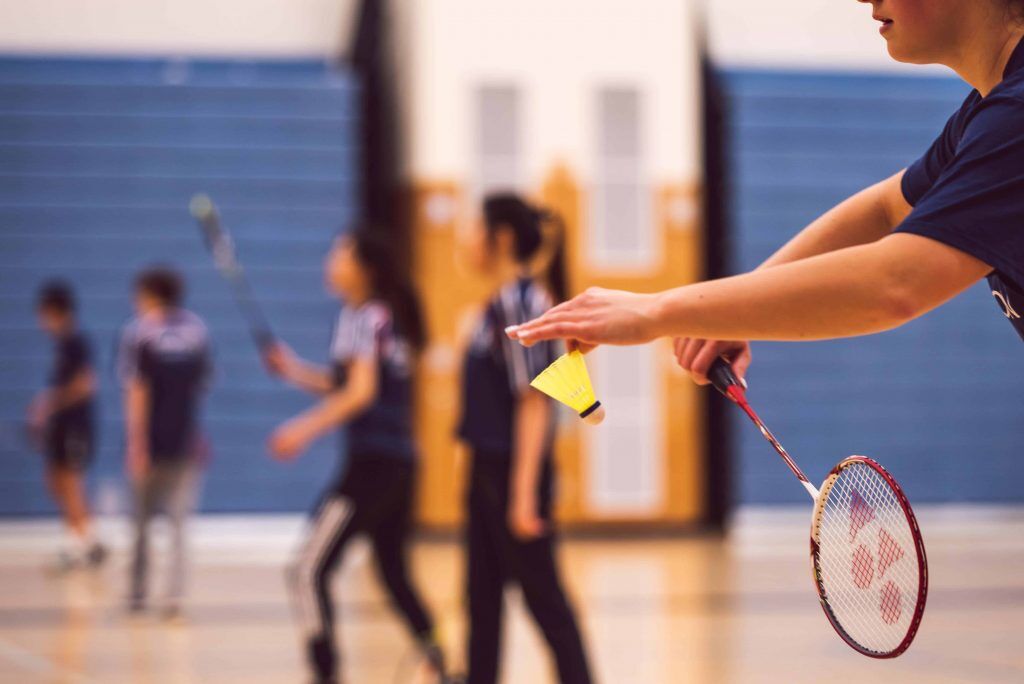 Table Chart of Page Contents
What do you Wear to Play Badminton?
To play badminton game freely, you need to have a few things to wear while playing. It will be easier for you to move quickly to chase the shuttlecock. Here the most basic wears you need:
Cotton sports socks.
A pair of Badminton shoes
Badminton dress for men and women.
Optional accessories like sweat headbands, wristbands, hair bands, etc.
Mild and breathable cotton socks
You will find thousands of good-quality socks available in the market. But only a few of them are comfortable for experiencing enjoyable playing. There are plenty of socks specially made for badminton, but those are optional. It would be best if you find a good brand of sports cotton socks that are thick but breathable.
Shoes for playing badminton
When you play badminton, you have to run behind the shuttlecock. And there are more chances of twisting, turning, reaching, and lunging in badminton. So it's a must to have a pair of shoes that can stretch and give you the space to move. If you don't have any badminton shoes, no worries, use basketball, tennis, or indoor sports shoes.
Badminton dress for men (Male Players)
If you play badminton with your friends and family, then wearing your casual dress is normal. But to have playing experience like a professional, you can stick to badminton's dress code. The dress code includes a breathable cotton t-shirt and not long pants. Avoid cotton fabrics while choosing your badminton dress as it will not be comfortable enough.
Badminton dress for women (Female Players)
As we mentioned above, if you play with your friend or family, you can wear any dress. But female players who play international matches have a fixed dress code. The BWF has made a mandatory rule for female players to wear skirts while playing. And women are free to choose whether they want to wear shirts or shorts with the skirt. But, it is recommended to not use any tight shorts for a better badminton game!
Optional Badminton Equipment – Accessories
The above items are basic but absolute essentials. Now here we will talk about a few optional accessories that are nice to have. Here is the list of things that you may like to have:
Sweat headbands and wristbands: This item used to be a trendy and helpful accessory for badminton. While playing badminton, you need to keep running and jumping to hit the shuttlecock. And it will make your heart pumping fast; thus, you will get sweaty. Then sweatbands will be there to help you.
Warm-up jackets and pants: it's vital to get warmed up fully before starting the game. You may encounter potential injuries due to a lack of a warm-up routine. There are so many brands that make warm-up jackets and pants which distribute worms all over your body.
Hair Bands: Whether you're a man or woman, you will need a hairband if you have long hair. It will never be comfortable for you to play badminton with loose hair as it will keep getting on your face.
Tip: Try to wear clothing that causes less sweat.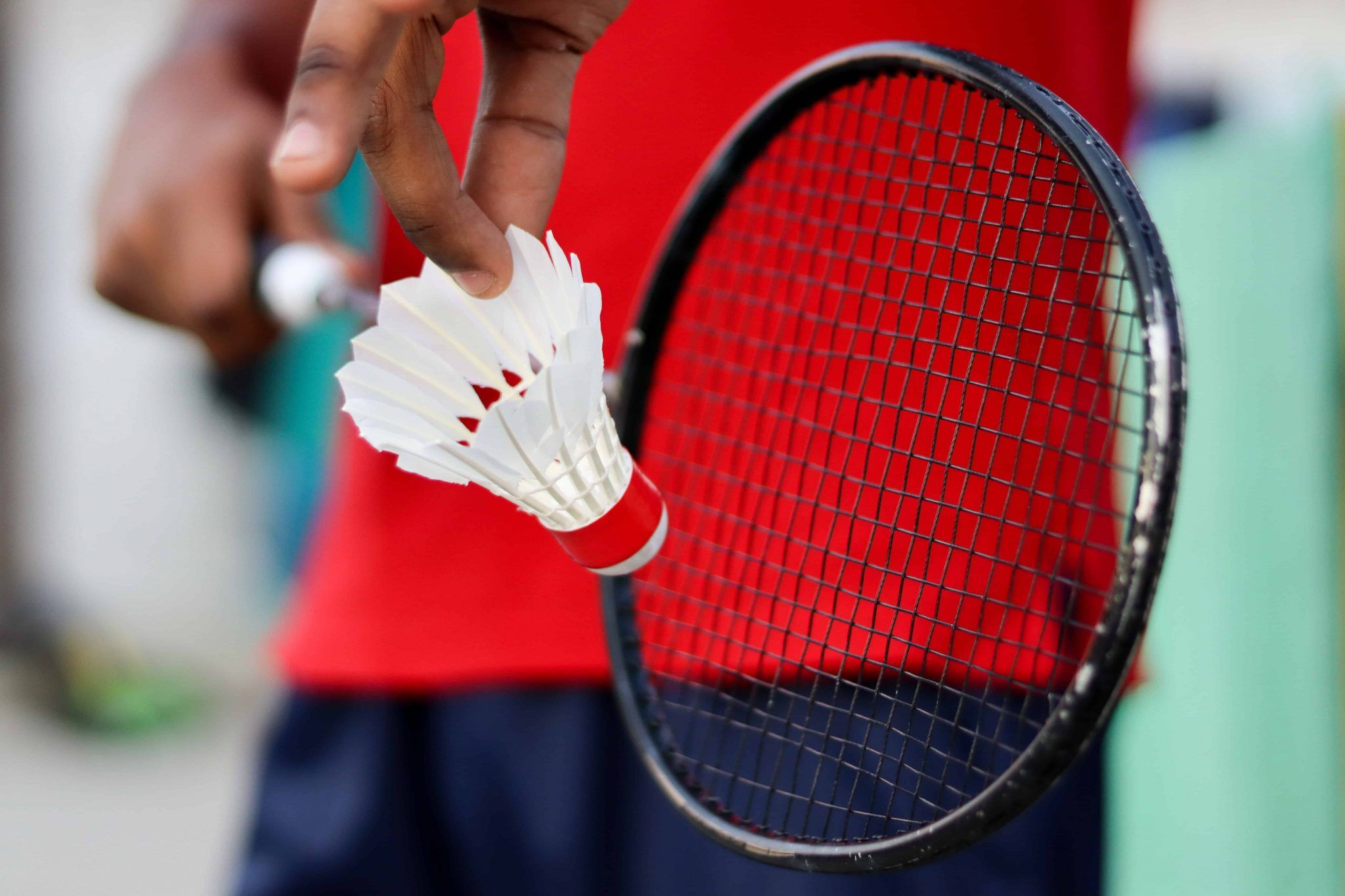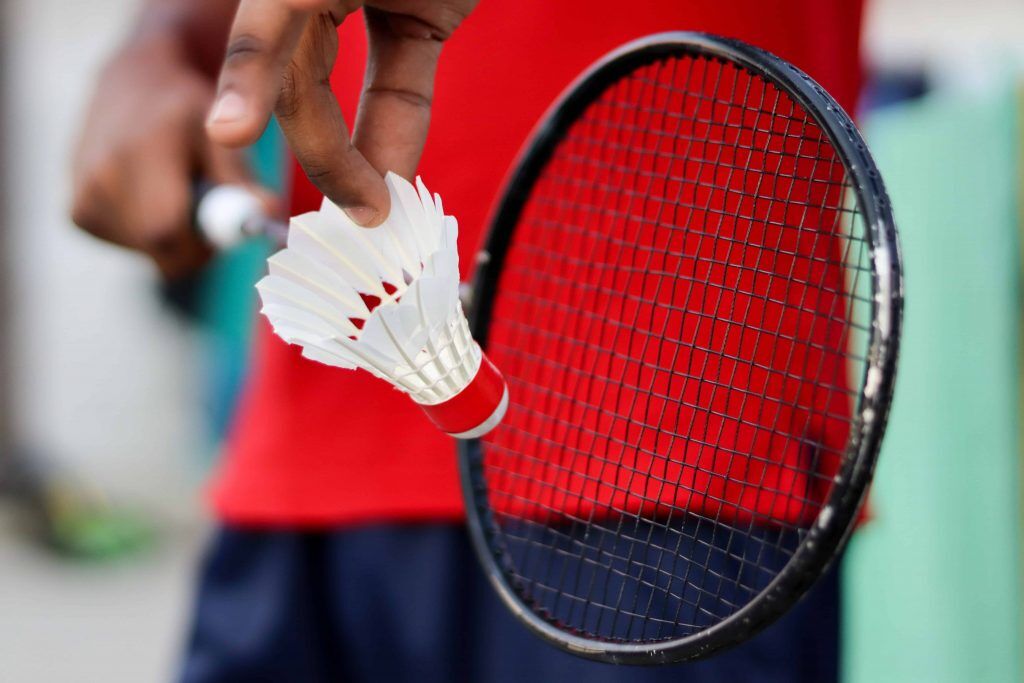 What is the equipment for badminton?
Here are the three pieces of equipment that you must have to play badminton:
Racket: Badminton rackets are made with different materials. While choosing badminton, see which height, size, and weight level suits you well. That's why instead of purchasing them online, go to a local shop. Always remember, a good racket will give you a better playing style.
Shuttlecock: Shuttlecocks come in two types of varieties, plastic, and feather. Feather shuttlecocks are commonly used, but plastic one is more durable. Plastic shuttlecocks are usually for beginners and are mostly used among children.
Net: The equipment you need after the racket and shuttlecock is net. The net should stand not more or less than 5 feet above the ground. You need to hit the shuttlecock over the net.
Can you play badminton wearing anything else?
Yes, you can play badminton wearing anything else. But this thing applies when you play with your friends and family. You can also wear casual if you are going to a leisure badminton club. However, when you play badminton internationally or play for any specific organization, you need to maintain the dress code approved by the BWF (BWF Badminton).
The dress code for men is a shirt and a tree quarter plant. And the dress code for women is a skirt and a t-shirt or shorts. They also need to wear sports shoes where you can use a slipper while playing with your friends.
Frequently Asked Questions (FAQ)
What kind of shoes should I wear for badminton?
You should wear a shoe with a good grip (ex. Tennis Shoes) on the court and doesn't feel heavy on your foot while moving. It would be better if you do wear running shoes as it is not safe enough.
Does the Color of Clothing matter?
Usually, it depends on which color you want to wear while playing. But it is advisable to avoid any dark color as skirts or shorts during hot weather as it will make you look sweaty.
Tips: Try to wear outfits with cotton material that will keep your body fresh.
Is it necessary to buy Compression Wear for Badminton?
Well, wearing compression is not compulsory but necessary. While playing badminton, you may twist your ankle, so it will be beneficial to have compression in such a situation.
Can you wear Tennis shoes for badminton?
If you don't have a pair of badminton shoes, you can wear shoes from other sports. So yes, you can wear tennis shoes for badminton. Tennis shoes are not so different from badminton shoes.
What to do to keep the Shoe Grip in Better Condition?
The best way to keep your shoe grip is to have a clear court and precise shoe. So you must not wear your badminton shoes except while playing badminton.
Conclusion
So now you know what you should wear for playing badminton. Also, we showed you what the leading equipment of badminton is. The essential part of all of them is shoes.
Make sure the shoe you're interested in purchasing matches all information we provided above. You can also get ideas from tennis shoes. Along with the shoes, optional accessories will also be helpful for you while playing. Enjoy playing badminton!