My mentor always advised – 'Sometimes it's the elements around you that can be your failure.'
No, his cryptic message wasn't a stolen quote on life, but – get this – it was about the best ping pong balls. Sure, he's a bit dramatic, but I had marked his words, and as I excelled in table tennis, I discovered that my ultimate failure lied in not choosing the best table tennis balls, amongst the other vital elements.
Why, you may ask?
Good question. Keep scrolling through this article, and I will tell you why opting for the best pong balls matter and how to divert them in your favor.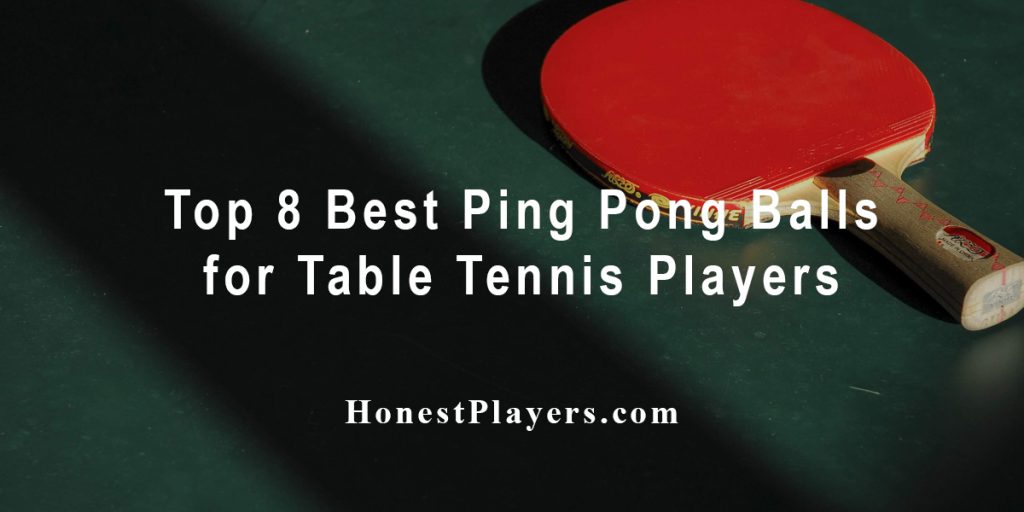 Table Chart of Page Contents
Our Top 8 Picks for Best Ping Pong Balls in 2021: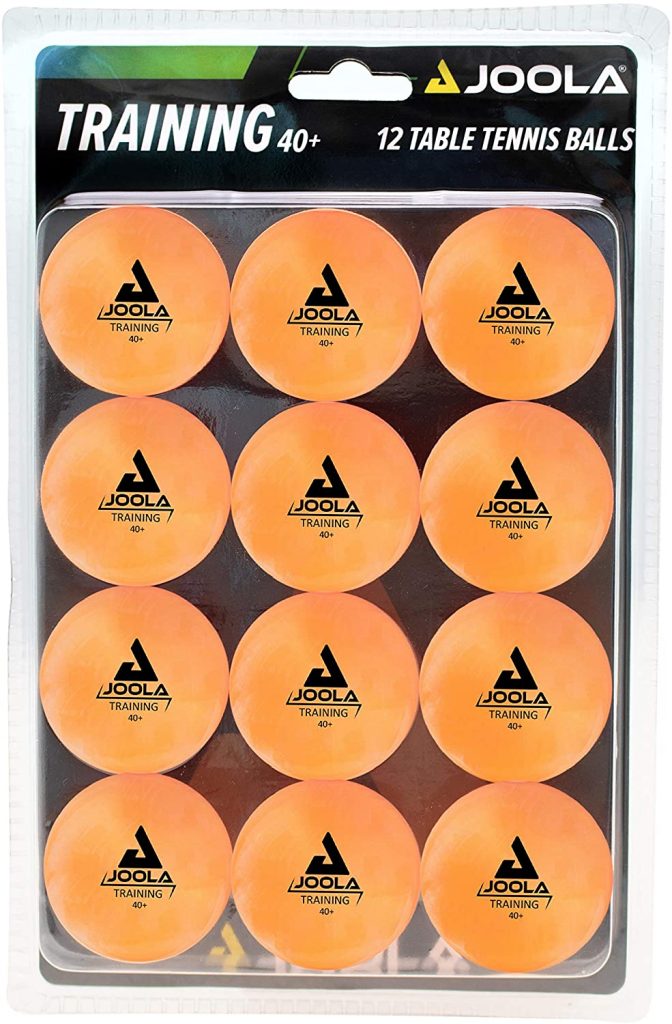 What's the lowest rate for one of the best ping pong balls? Try below $6. No kidding, but this JOOLA is the superior bang for the buck deal. Let's dip in more to find out why this pong ball made it to our top 8 list.
You can firmly rely on the fact that, if you play like a champion, you will be one. And what makes this pong ball worthy of it? Well, since the 1950s, it's been sponsored multiple times in the Olympics and championships.
Best for any expertise and gaming condition, these pong balls sustain great coherency, weight, and construction quality. For 12, 60, or 120 balls in one pack, it's the cheapest deal.
Essentially equipped to serve all players' levels, these pong balls are manufactured to sustain top-notch quality and durability. Its unbeatable price, size, weight, and consistency in performance make it the most viable alternative for any expert or beginner player.
Your lifetime supply of tricking your opponents into losing is right here. Have fun with these in competition worth money prizes or recreationally, they will never disappoint. And in case you have too many to spare – which, let's be honest, you will be – share it with your furry little pets also. Let me unleash another secret – it's great for beer pong!
Pros:
Great consistency and thickness
Long-lasting than contemporaries
Extremely reasonable price for the quantity
Cons:
A bit slower than higher-ended pong balls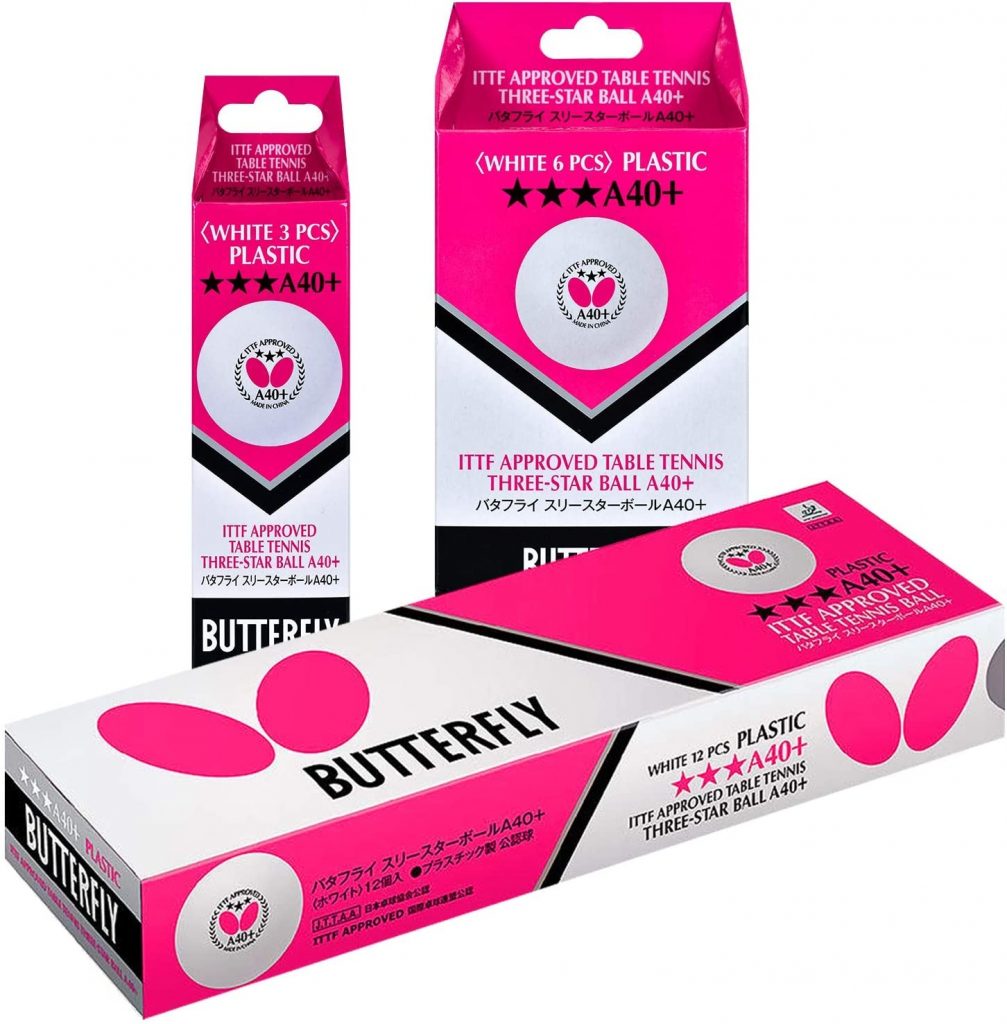 We've got your back with yet another resourceful and cheap alternative. With an additional ITTF and USATT approval, these pong balls must sound like a grab-and-go deal. And honestly, it is.
As the name says so, it can serve professionals and intermediate players with consistent bounce and balanced performance in every match. So, summon up all the mentioned players because losing will never be an option with this price tag.
In all honesty, no matter our expertise, we're always looking for the cheapest alternative; thus, you, my friend, have just hit the jackpot!
If you're looking for legit ITTF and USATT pong balls but within a tight budget, don't miss out on this deal. Even with the low-blow price, the balls outperform with outstanding performance and consistency.
The A40+ plastic balls are 3-star poly balls that come in packs of 3, 6, or 12. With the price range for 12 pong balls still looming below $40, this is definitely a hit.
Pros:
Very hardy construction
Enhances your game level
Lightweight but has a solid feel.
Extremely durable
Cons:
Might lose a bit of bounce with time
Can't withstand hard hits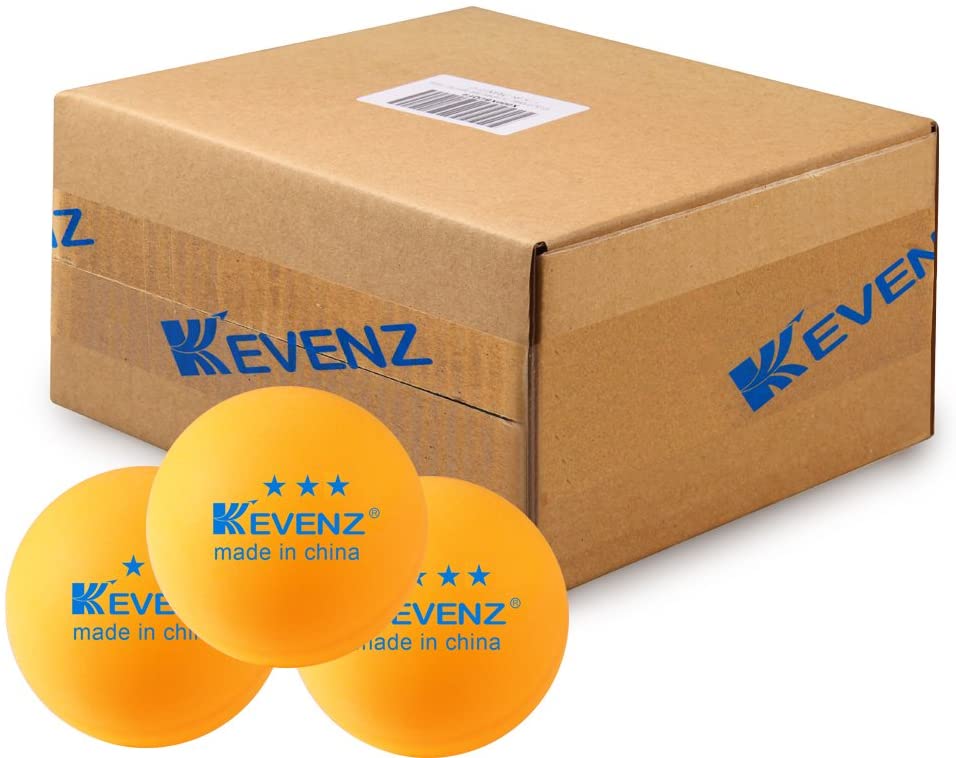 Let me give you whiplash. Looking for the most ostentatious bundle under $10? Well, this saying is getting old, but I have to repeat it – we've got you.
But let me warn you that you will be bombarded with 60 pong balls in each! These 3-star best ping pong balls not only resume to consistent bounce along with the most excellent spin control but are also highly durable.
Let's get real for a second – advanced or professional players are always searching for unequivocal speed and spin. What better way to do it than this, right?
Whopping deals like these shall never be missed. Yes, I'm talking to you, whether you're a kid playing in school recreationally or professionally. You don't have to spend a fortune to play your favorite game – and these pong balls prove precisely that.
Yes, you guessed it right. These pong balls are put through extensive quality assurance detections before being released in the market. On the other hand, these aren't strictly confined to professional or amateur players.
And if 60 is too huge a number for you. Don't worry; these goodies are safe to entertain your kids, pets, or to decorate. So, what are you waiting for?
Pros:
Hollow and very light
High quality at great value
Best for everyday use
Compatible with all ages and expertise
Cons:
Might dent or crack with hard surface contact
Lower speed than contemporaries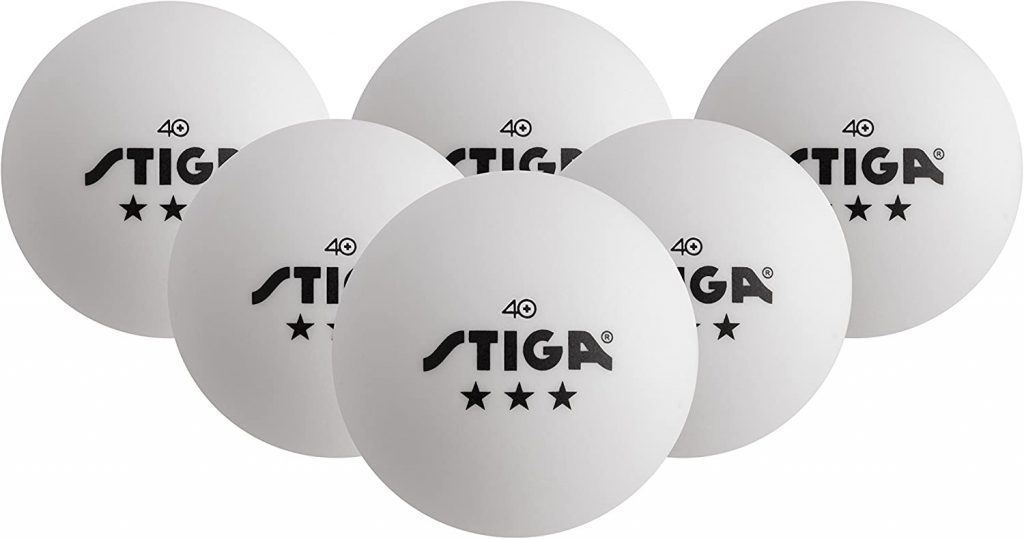 Advanced players are usually prone to the worst stages of transition. Sometimes you play well; amazing yourself; other times, your serves are rickety and wobbly. What's the catch here?
Your pong ball, indeed. If you're in the former kinds – kudos to you, as you've chosen your racquetballs well, if not, then here's your chance to win.
Advanced players want to control high spins, optimum bounce, and consistency. Losing consistency means you are missing a shot. Now we can't let that happen, can we?
Moreover, these induce such simplicity in games that you will keep coming back. Needless to say that this specific act of no-return lets you learn more, leading to becoming a professional. Dump your old, wobbly, and clumsy serving pong balls and take up your new 6-pack obsession.
Furthermore, in order to evaluate and enhance your skill in racquetball matches, you will require the best table tennis balls with superior bounce, unmatched spin, and meticulous control. Well, the good news is that all those properties lay here.
Play your games consistently in-line, because being an advanced player doesn't have to come with a hefty price.
Pros:
Consistent shots
Fantastic quality for the price
Won't dent even with the roughest bounce
Precise spins
Cons:
May lose sturdiness with time.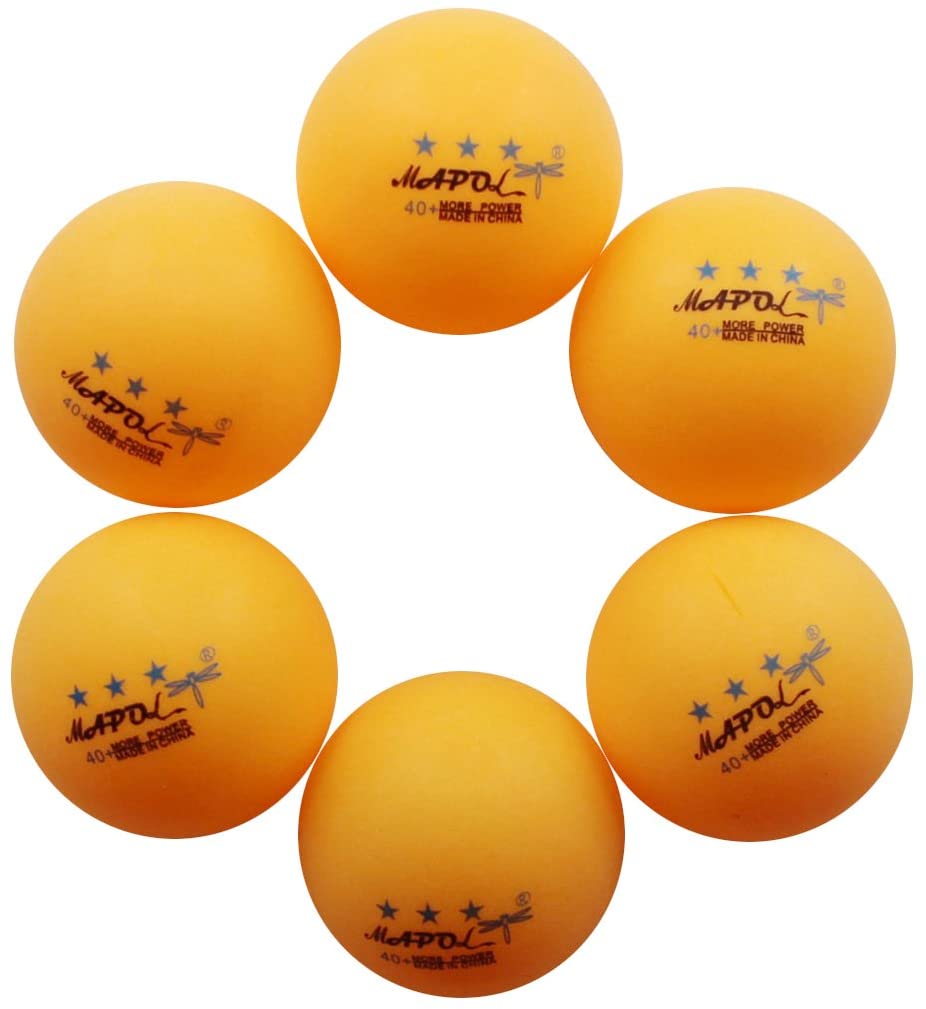 Am I the only one, or does any deal become ten times more viable if there's a money return guarantee disclaimer on it? Nevertheless, a beginner would want nothing more than power, bounce, and, yes, a guarantee.
Intriguing, isn't it? Stick with me to know why MAPOL pong balls are the best for beginners.
Although petite, with a diameter of approximately 40mm and weight of 2.7, this bundle of joy – yes, I literally mean a bundle because it comes in a pack of 100 or 50 pong balls – doesn't only excite the beginners but truly brings out their skills in every game.
Sure, these are only best for beginners, but we needed to give the new poppers a chance too! Amateur and recreational players aren't adamant on much but just want to have a good time. Well, this is it.
But, can we seriously reflect on the quantity here? I mean fifty or a hundred pong balls both under $10 or $20? Just.. wow!
Hold on; we're not done yet. These celluloid pong balls are constructed with the highest quality materials, with a promising record of no dent or crack issues. Don't confuse them with ordinary professional or bashful games.
Nothing is terrifying about dealing with these; thus, it performs better inclusive to amateurs in schools or recreational garage plays. Even though it excludes a minor group, they still persist as the most durable pieces out there.
Pros:
Very hardy material
Bang for the buck deal
Consistent bounce and spin
Not too delicate
Cons:
The finishing could be better.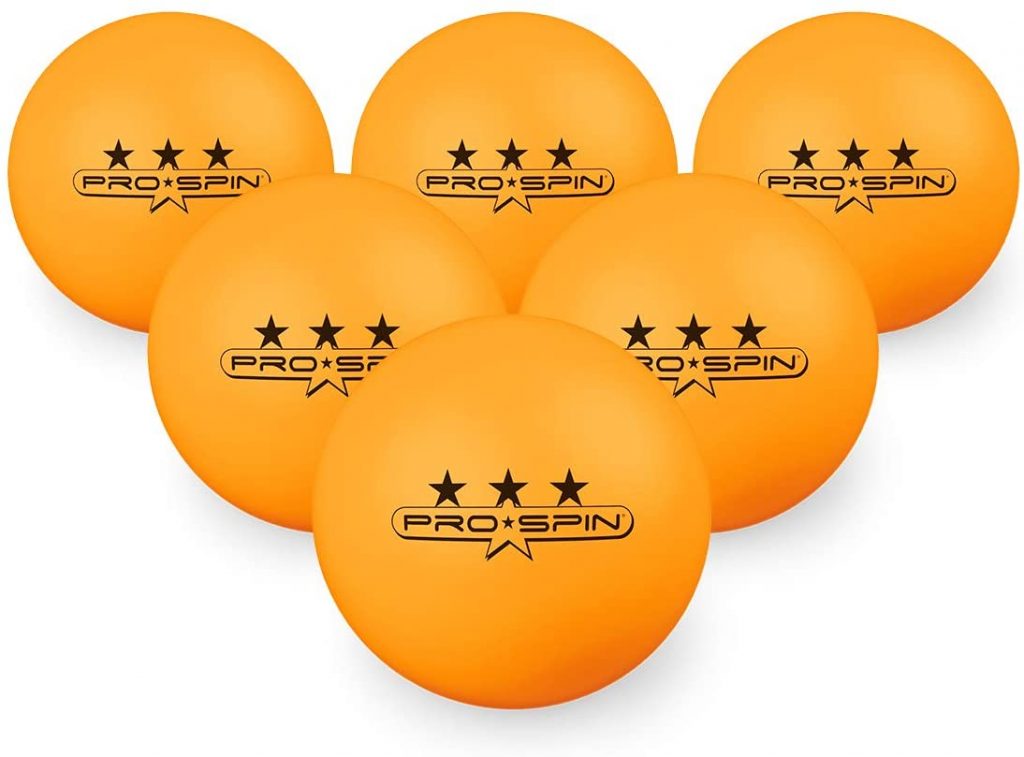 Professional players will fall head over heels once they experience this unbeatable, premium pong ball collection. Want to know why? Keep reading!
Superiority has another name, and that's PRO SPIN. Think I'm exaggerating? Well, let me change your mind. How does a 100% money-back guarantee sound to you? That's what I thought.
Professionals want to go all out. They want power, control, spin, and consistency, and if your pong ball doesn't deliver accordingly, why even bother, right? Professional or not, money-back is always a good deal.
It only takes a dip under $20 for offensive players to endure top speed, power, spin, and control. This is pure excellence for professionals but could be 'too much' for amateur players.
Dominance and aggressive swerves are the goals of pro-players. And if the balls absorb to the hit with eventual dents or cracks, it should only belong in your garbage, am I right? But, don't worry, investing at pro spin balls are never a waste, primarily due to its 'thrash-absorbing' qualities.
You will see an instant difference in your expertise level with its consistent performance. So, news flash – you will never leave these out of your match.
Pros:
Very visible due to vibrant color
Durable and sturdy
Perfect spin and control
Excellent quality for the price
Cons: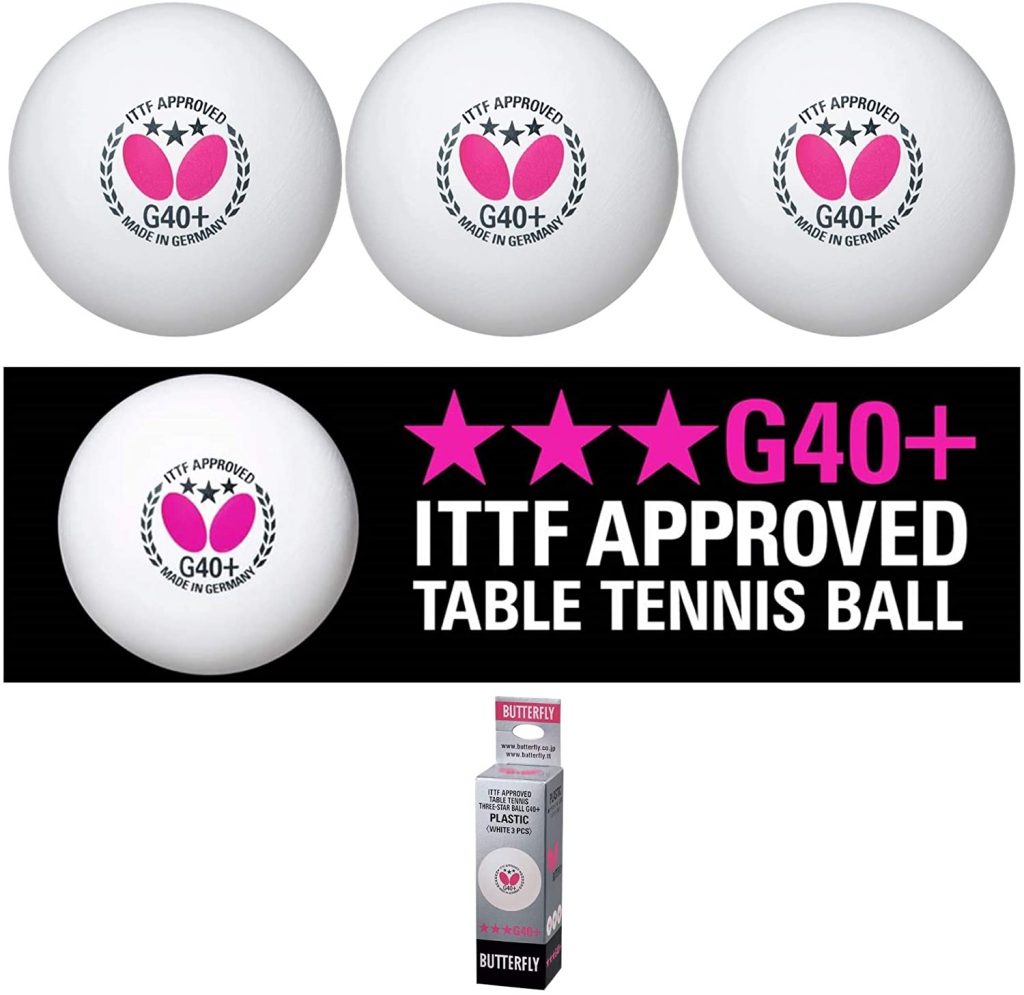 Let's cut to the chase and introduce the highest-selling best table tennis balls to you, shall we?
The G40+ has lived up to its name and fame due to unbeatable professionalism in serving the best. Amidst being USATT and ITTF certified, it also possesses optimum tournament sponsorships.
Sounds good? Well, we know it does, but we're not done yet.
Ever felt that doomed feeling amid a match you're losing? Heck, we all have but not with these little heroes. Get a taste of the best ping pong balls 2020 with these, and there will be no looking back.
The unique edge to this 3 or 12 pack pong ball comes from its consistent bounce, which is regulated due to its regulatory thickness and size. Despite being made of plastic, its performance will never quiver under the softest touch or the hardest of smash.
These pong balls cost a fraction to most other mediocre to higher-end brands yet, they respond effortlessly, consist of a smooth texture, and provide high bounces. Adoring the smoothest of seams, they're also manufactured perfectly round to exhibit spot-on balance while being long-lasting.
Pros:
Very consistent in performance and bounce
Smooth texture
Heavy spins and power
Long-lasting
Highest re-purchased item
Cons:
Surface is more prone to dents and scratched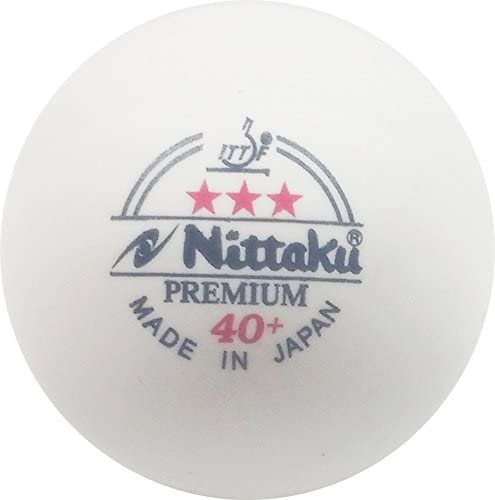 Renowned Nittaku doesn't step back in pouring their hearts and minds into gaming items, yet again.
I know you've been waiting to read about my favorite ride or die. And honestly, I'm too excited to share its magnificence. So, without further ado, let me usher in the editor's choice. But don't worry, this review will be unbiased and only in favor of those who truly want to go with my perceived superior item. Although I'm going to put in a slight disclaimer – this product is the priciest amongst all.
Oops… I know. This could be a bummer for some, but let me ask you this – isn't a mere investment only worth it if it lives up to all of its expectations? Think about it.
The only slight downfall to these extravagant pong balls is the splurge. Other than that? There's consistency, spins, durability, and bounce. Does it sound like your cup of tea?
This premium pong ball is seamed and non-celluloid plastic balls. If you consider the price, you will know that it comes with the highest of durability and bounce. Where are all my serious players? This one can also be in your bucket list.
High quality, vibrant color, most accurate bounce, and best flight, what more could you ask for in the best ping pong balls? These will evidently serve you with a noticeable, consistent, and long-lasting performance.
Now, it's up to you to decide – a mere dip in your wallet for the best ping pong ball ever? Or are you okay to settle down with mediocrity?
Pros:
Perfectly round
Durable and consistent
Made with high-quality poly
Better flight and bounce
Cons:
The bounce is wobblier than contemporaries.
Frequently Asked Questions (FAQ)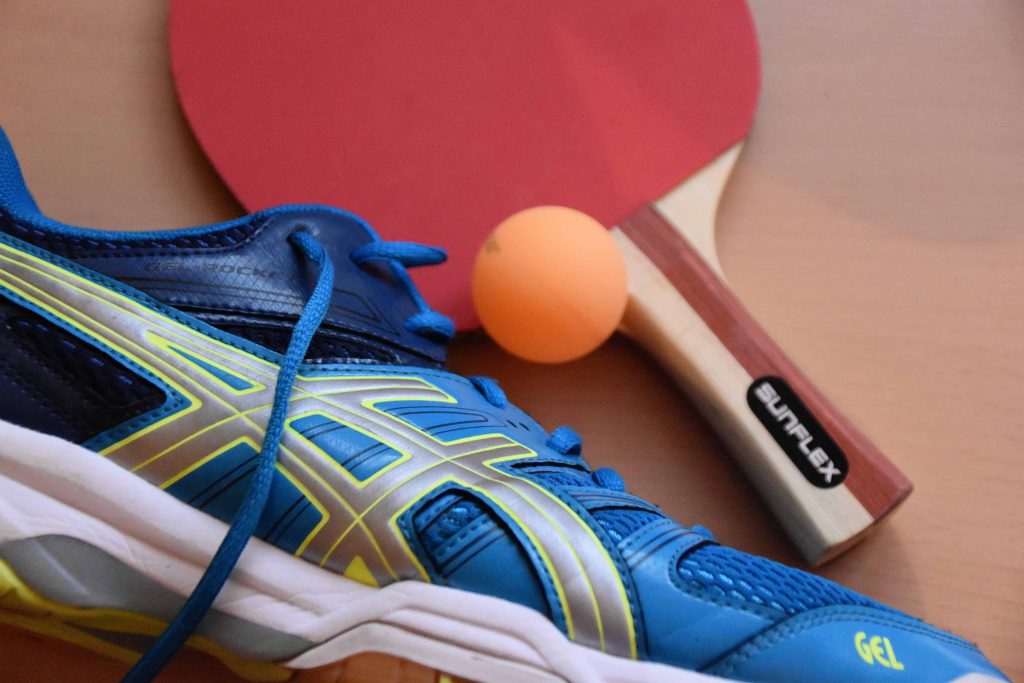 What is a ping pong ball?
A ping-pong ball is used to play table tennis, with regulatory sizes of 40 MM diameter and a mass of approximately 2.7 grams. They're hollow inside and have matte finish exterior.
What are ping pong balls made of?
Ping pong balls are specifically made of either celluloid or plastic.
What is on the inside of a ping pong ball?
The insides are filled with regular air, although some believe that they have flammable gas on the inside, as these ping-pong balls are incredibly flammable in nature. But the truth is that these are flammable because of the texture plus composition that they're made of, and as a result, they burn quite easily.
How to set up pool ball? I have described the full process, here.
How to choose the best/right ping pong balls?
The real you is if these ping-pong balls are ITTF certified. And according to the ITTF certification, there must be five specific regulations that these ping-pong balls must have in order to be perfect. The following five rules are:
the ping pong ball size
ping pong ball weight
Table Tennis ball color
ping pong ball material and
ping-pong ball finish
What seam and seamless ping pong balls?
Some of the few differences between a seamed and seamless ping pong ball are that seamless pong balls are much more durable than those that are seamed. Seamed ping-pong balls have a weaker point, and seamless balls are usually pretty challenging to find. Some players believe that both of these offer the same experience during matches.
What do the stars mean on a ping pong ball?
The star ratings on pong balls simply correlate to durability. Usually, one and two star balls are less durable than those with the three-star marks. One and two-star balls are less durable due to them being packed in mass quantity. Three-star balls represent the best ones, and these are also perfect for serious matches, tournaments, and competitions.
What is a 40+ ping pong ball?
It is all about the material that these ping-pong balls are made of. Usually, poly balls or plastic pong balls are also referred to as 40+ balls. These typically tend to be bigger than regular celluloid balls of 40 mm. However, the generic differences lie in the material itself, and if the material is flammable or not. Previously these pong balls used to be highly flammable due to the celluloid texture, but it differs now.
Conclusion
Let's simmer it all down to the real deal.
What kind of player are you? Are you prone to occasional round-about games or an extensive player who's obsessed with winning? Well, it really doesn't matter to us, but it should to you. The rule follows simplicity.
Hence, no matter where you stand, you must've found your match after reading this thorough article. But let me tell you – never purchase any of these on a whim. That would be your first and ultimate spiral down towards destruction.
But on a sweeter note – I hope you choose wisely and live up to see your nemesis cry tears of yet another lost match. Good luck!