If you're looking for a beginner racquet that costs less than $50, then this Babolat Pulsion 102 Tennis racquet review is for you. Starting tennis is super easy but choosing the best racquet under budget isn't. So I decided to do the heavy lifting job for my beginner readers. Over the past few weeks, I've been using several budget racquets from HEAD, Yonex & Babolat and found this racquet to be the best of them.
This 27 inches racquet comes with a durable yet lightweight frame – letting the beginners control confidently. This racquet's swing speed isn't significant enough, so I don't recommend this racquet to advanced-intermediate players. But if you're starting by, then this weak swing speed won't bother you. I'll be discussing this racquet more in the following features & review segment.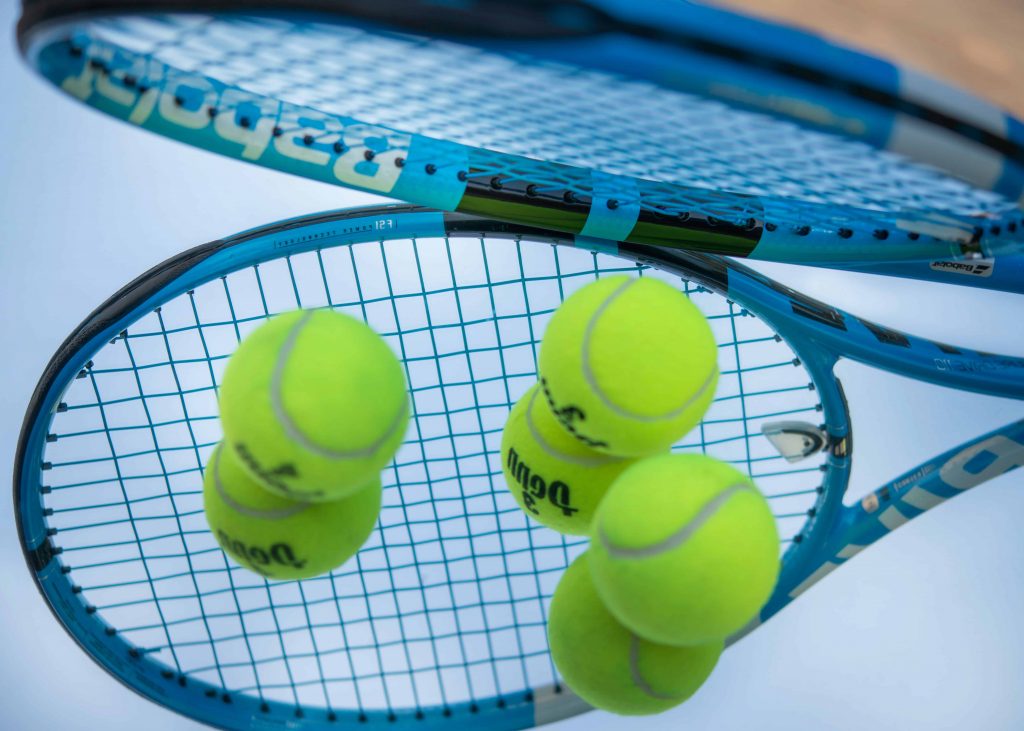 Table Chart of Page Contents
Babolat Pulsion 102 Tennis racquet: Features & In-Depth Review
This racquet won my heart from the budget & specification perspective among multiple budget racquets from renowned brands. I'll be explaining the key features of this racquet & my experience with them in the next Babolat Pulsion 102 review & features sections.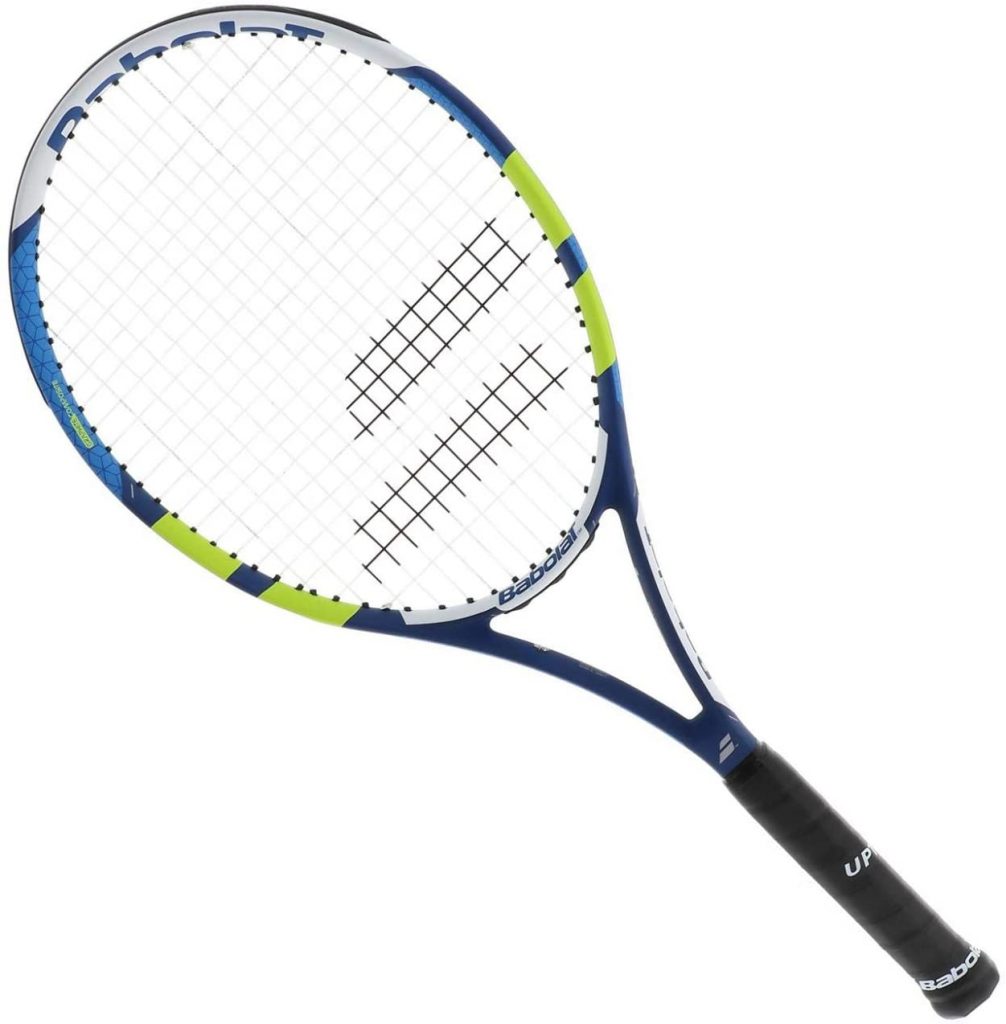 Sturdy Build: Features Composite Graphite Construction
Beginner-friendly racquets have to be sturdy enough to withstand beginner's faulty serves & returns. Babolat knows that well & used composite graphite construction in this racquet. Getting this much value from an under $50 racquet is incredible. However, don't be over-aggressive while playing with this racquet as you already know everything has a breaking point.
While playing with this racquet, I received plenty of spin with my shots. This is excellent news for the beginners as they'll enjoy little spin-focused racquet taste in this budget racquet. If you're aiming to be a baseline player, this racquet can help you with its head size.
Large Oval Shaped Head: Gives Huge Hitting Surface
Surprisingly, this racquet features a large oval-shaped head, which allows the user to enjoy an extended hitting surface. Also, it comes with a string pattern of 16 mains by 20 crosses. Because of this string pattern, you'll enjoy controlled power.
This 102 sq.in head is also great for both defensive & offensive playing. This racquet's swing speed is low to medium – which is completely fine for a beginner racquet. But, you'll be able to enjoy playing in the baseline as well, thanks to its large oval-shaped head.
Yoke Dampening System: Reduces Vibration Effectively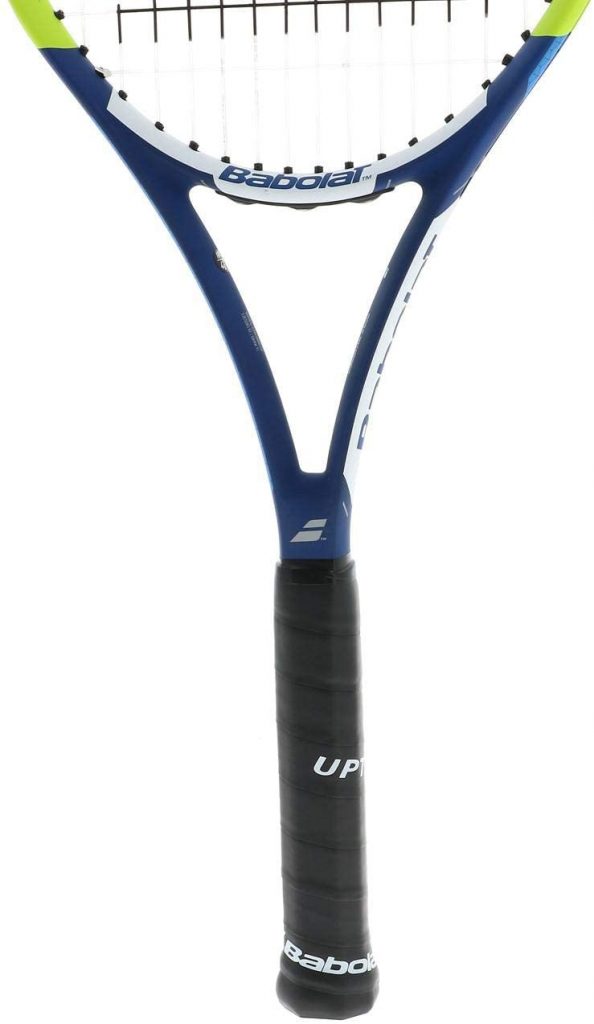 No more fear of arm pain while & after playing tennis for an extended period. This racquet features the Yoke Dampening system, which reduces vibration before reaching the grip. This technology is the one & only technology you'll be getting with racquet – that's because of the low budget.
Babolat Pulsion 102 racquet is an under $50 racquet specialized for beginners who want a perfect blend of power & control. Integrated with Yoke Dampening System & Large Oval Shaped Head, this 16 by 20 string pattern racquet gives the best gaming experience possible in this budget range.
But for a beginner, a vibration absorption technology is all they want & need. They don't need fancy technologies as they're just starting & don't know the proper way of handling a mighty racquet. The performance of this racquet was satisfactory, keeping the price in mind. It comes with a smooth mixture of power & maneuverability.
Best For Beginners: Perfect Blend Of Power & Maneuverability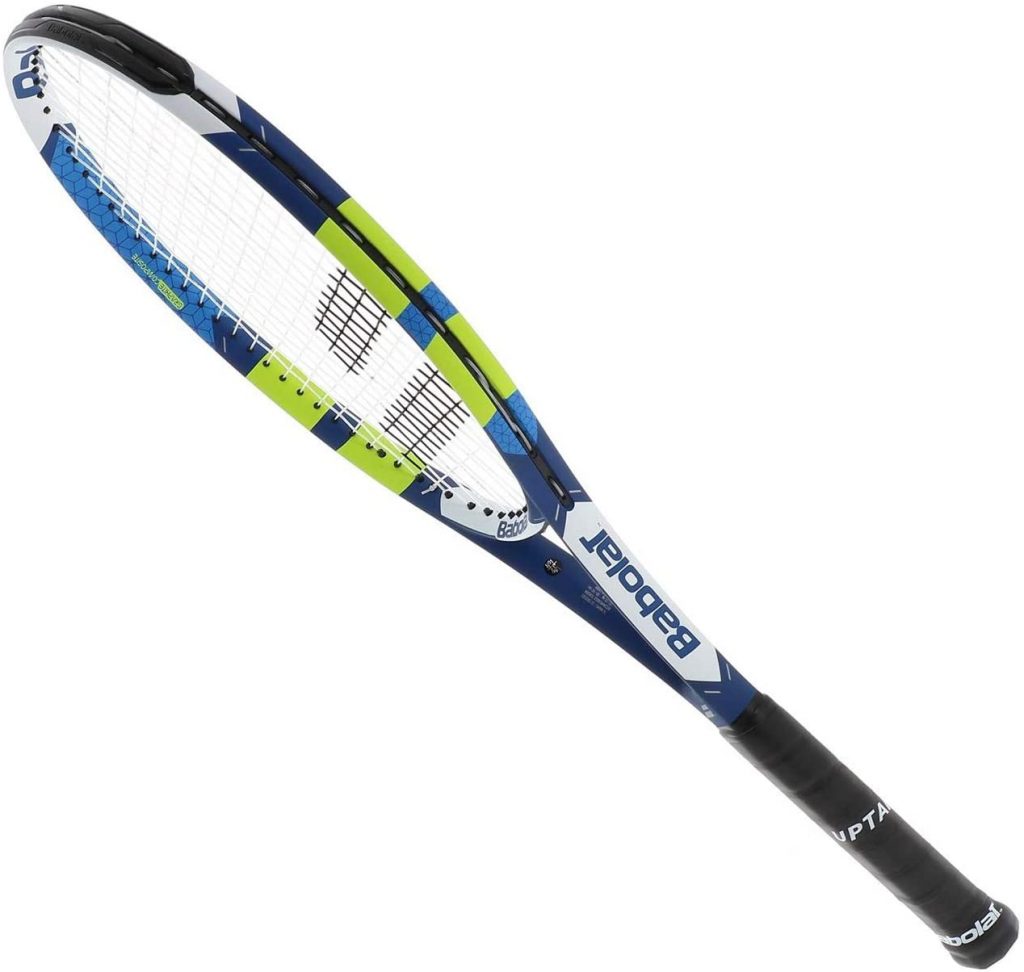 Babolat Pulsion 102 comes strung and allows you to start playing without facing stringing hassle. The string used is Babolat's special Synthetic Spiraltek 16. It's a sturdy & flexible string that can tolerate 30 to 55lbs of weight. The power it delivers is comparatively better than its competitors of this budget range.
This racquet feels excellent in hand – thanks to its fantastic maneuverability. This racquet itself is very lightweight (270grams); it feels even lighter while playing because of its maneuverability. In summary, it's an excellent racquet for the people getting started with tennis. With a perfect blend of power & maneuverability, it's indeed an excellent choice for the beginners.
Check out: Yonex EZONE 98 Tennis Racquet Review
Pros:
Great Beginner Friendly racquet From Budget & Features Perspective
Slow To Medium Swing Speed Helps Beginner To Learn & Enjoy Tennis
String Pattern Of 16 Mains By 20 Crosses Gives Balanced Power
Large Oval Shaped Head Allows Beginners To Try Baseline Playing
Yoke Dampening System Reduces Vibration & Gives Pain-Free Gaming Experience.
Cons:
Not Suitable For Intermediate & Advanced Players
Factory Grip Is A Bit Hard, Try Getting Additional Grip
Check out our video on Babolat Pulsion 102 Tennis Racquet Review:
Frequently Asked Questions – FAQ
Is it a senior racquet?
Yes, it's an adult racquet – means it's a full-sized racquet. If any senior is looking for an easy to use racquet, then Babolat Pulsion 102 Tennis racquet will be the best choice for him/her.
Is this racquet headlight or head heavy?
This racquet weighs only 270grams, which is relatively lightweight. That's why I can say it's a headlight racquet that gives an excellent racquet controlling experience.
Can Intermediate players use this racquet?
The answer is both yes & no. If any intermediate player feels comfortable with lesser power & balanced control, then s/he can use this racquet without any problem. Otherwise, it might not be the best deal for any intermediate.
Can teenagers use this racquet as well?
This is a full-sized 27 inches racquet with a head size of 102 sq.inches. It is suitable for both senior and teenage players, but they have to be beginners to enjoy playing with this racquet.
How much force can the string tolerate?
This racquet comes strung with factory string – Babolat synthetic spiraltek 16. Stringing tension is 30 to 55lbs, so you can say it can tolerate the exact amount of force that was used for stringing purposes.
Final Words
That was all about my personal experiences in a review format. I hope you find this Babolat Pulsion 102 Tennis racquet review helpful enough for deciding whether you need this racquet or not. As I stated earlier, this racquet is specialized for beginners & only they will enjoy playing with this racquet.
If you want the best value for your money, buying this racquet will be the wisest decision. I highly recommend this racquet as it can fulfill all your expectations possible from a budget racquet. Keep in mind, expecting more from a racquet will require raise in the budget as well.