I really doubt it if there's anyone who wouldn't jump up at the sight of a ping pong table or a pool table. Wouldn't it be great if you and your friends get to play both games in the comfort of your home? But sadly, having these two tables in your home means spending more and sacrificing more than enough spaces both for the tables and for playing.
So, what can you do about it since you want both tables? It's simple. All you have to do is buy a pool table ping pong combo to enjoy the two games at one table. We've done all the work for you. And from our judgment, here are our ten best picks.
In a hurry? Check out our Top 3 picks here:
Hathaway Spartan 6′ Pool Table
Editor's Choice
It's a gorgeous table with nice game tops.
It has a simple design with premium features.
Easy assembly.
Made with smooth and quality felt fabrics.
Can be used by both adults and kids.
Amazon Best Seller
Fat Cat Original 3 in 1, 7-Foot Pockey Game Table
Premium Pick
Its construction is stable and reliable.
The flipping mechanism works excellently well.
It's a full-size table.
Has a storage rack for accessories.
Easy to use, and assembly directions are clear and concise.
Triumph 72" 4 in 1 Multi-Game Table
Budget King
Craftsmanship is great.

Has all play accessories with good drop pockets.

Converting from one game to another is pretty straightforward.

The table offers great convenience.

Best Features at budget.

Positive Amazon Review.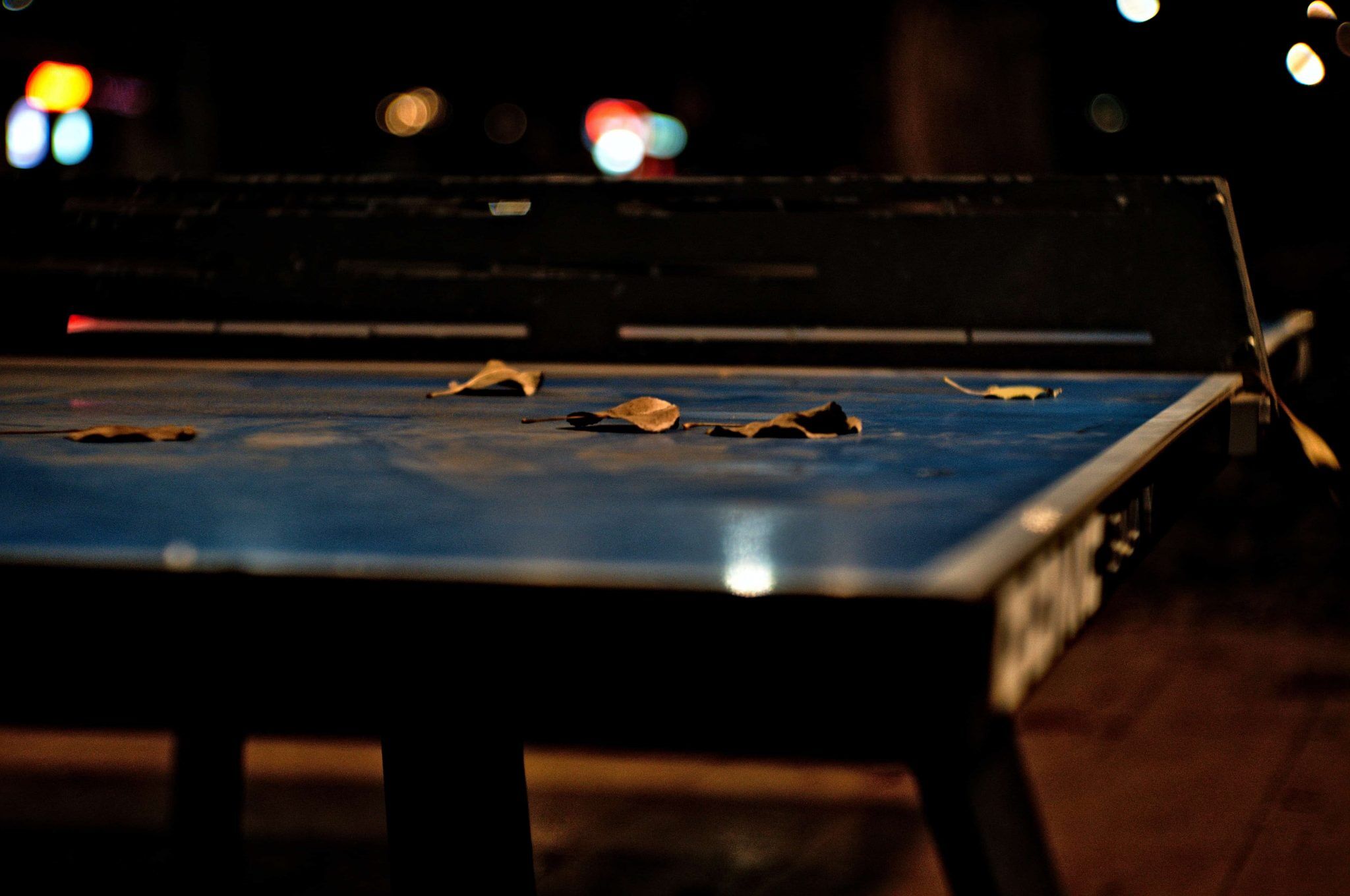 Table Chart of Page Contents
Top 10 Pick for Best Pool Table Ping Pong Combo in 2021:
To convert a pool table to table tennis in an instant with just two easy steps, this is your go-to pool table ping pong combo. It is a 7-foot wooden pool table ping pong combo, and you would instantly fall in love with its red, blue, or black color design.
With a measurement of 84×46×31 inches, this pool table ping pong combo is perfect for adults and kids to stand a chance with it owing to its premium features and design.
So, considerable fun awaits you and your family with this small package. The materials used are sturdy and of high quality, and it's relatively easy to switch from one game to another.
Each leg of the Hathaway Maverick table is appointed to a 3.5 inches leveler to give a balanced and flat surface to players.
Here's the catch. This pool table ping pong combo has all the accessories you and your opponent need to enjoy both games. There are a net for table tennis, two paddles, 2 table tennis balls, and posts. And, you have cue chalk, rack, 2.25-in pool balls, and two pieces 57 inches pool cues for your pool game.
Pros
Simple assembly in just six steps
Does not take up much space
Sturdy material and a solid construction
Table Size and features are great for kids.
Has all game accessories
Comes with two large pool cues
Cons
The table is not easy to level
Has cheap accessories that do not last long
Feet height is not adjustable
You can't play air hockey
This table is what you've been looking for if you want a 3 in 1 game table that won't make you break the bank. Moderately priced, it makes you switch from game to game in the twinkle of an eye.
There's an even airflow on the table thanks to its patented center air distribution system. It has a glossy PVC laminate playfield complete and a green nylon blend for a solid and consistent roll. Additionally, the Triumph table has a blower motor of 110V, which aids a continuous fast play on the playing field when it's time for air hockey.
When you buy Triumph 3 in 1 table, you have gifted yourself three terrific games on a table made of the finest and durable materials.
I know what you are thinking. Yes, this table would be perfect for the family because it has an 84×44.5×32 inches dimension.
Do you want to know what's in the box? A 3 in 1 game table, all play accessories and a table tennis surface.
Pros
Has every accessory, you will need to play the 3 games
All parts are labeled and numbered for easy assembly
Comes with a foot adjustment and blower motor
It's well packaged and void of damages
The table is stylish, and all games are fun
Cons
It is heavy and may take up to 3 adults to carry it
Assembling the table takes a very long time
Not for professional players
Do you want to keep your kids occupied at home while you relax and watch your favorite movie? In this table combo, you will get all 13 games of fun tied to this superb table.
It weighs only 43 pounds and a 48×24×32 inches dimension, which uses up less space, yet offers 13 different game challenges.
You and your kids would become masterminds of action games like basketball and push air hockey and intellectual games like chess and checkers with this Triumph 13-in-1 Combo Game Table. It's worth the money.
This table even comes with a built-in storage and a storage bag for smaller game boards and small accessories, respectively.
All 13 games playing accessories come to you on a platter of gold when you buy this table.
Pros
The table is entertaining for kids
Long hours of fun from 13 different games
Easy conversion from one game to another
The table is good-looking and sturdy
Beautiful designs that will keep you glued
Cons
Accessories are fragile and get damaged easily
It's not cost-effective considering the quality of the materials
Manufacturing defects may be inevitable
Made specifically for children
Don't be deceived; a 3 in 1 game table is the hit in town. After all, who would want to spend extra cash buying separate tables when one can do the job. So are you in?
It is made of felt materials and has stood the test of time, delivering a high profile hockey surface, table tennis top, and a billiard surface. Adjustable leg levelers accompany its sleek design.
All it takes you to access this table multi-functionality is to unlock the latches and flip over to the game of your choice, and this would happen in a snap. You can never go wrong with this table; it's the one for you.
Looking here and there for your game accessories when game time is totally uncool and can turn game time into a wrong time.
But here's a small catch. The Fat Cat Original table has a storage rack for your game accessories, so just pick them up when it's game time and set the dice rolling. Needless to say that all supplements are entirely attached to this table.
Pros
Its construction is stable and reliable.
The flipping mechanism works excellently well.
It's a full-size table
Has a storage rack for accessories
Easy to use, and assembly directions are clear and concise.
Cons
The pool table is concave, which makes balls roll back to the middle.
It weighs 420 pounds, which implies super heavy
The table needs more than one person for assembly.
Even at a reasonable price range, this table has been offered; you still can't beat its offers. Why is this so? Before these tablelands in your home, it has gone through and passes the quality tests for a game table.
Be rest assured that this table's four legs are strong enough to hold the ten games tops provided for endless fun. And to provide more stability, the legs are made to stand on non-slip footings.
You'll get a full family game package in this table, so why not save up some money and space for a table that is versatile and not compromising.
Its exteriors are bedded with a natural composite wood design, and of course, you know what that means. A classic look that makes gaming more enticing and, at the same time, adding value to your home. That's definitely a bonus; you shouldn't miss out on this.
Pros
It's a sturdy game table for kids.
Plastic items are of good quality
The table is easy to move.
Reasonably priced
Multi-game table
Cons
Assembly may be complicated.
There are sharp metal items that could cut your hands during assembly.
Defect units seem impossible to avoid
For sure, you want to save up the money of buying two individual game tables, and guess what; this table is a cheapie. But before you go all out to name it a low quality table ping pong table combo, read this.
It has a surface constructed with a poly-sealed and blended felt. That sounds classic, and trust me, it is; you wouldn't be able to resist its stunning design.
For anyone who is interested in a quality gaming experience, this table fits in perfectly. The table does not just give you fun; it adds value to it.
There's a table tennis top with the same dimension as the pool table, which means that compatibility is 100%, unlike most combos where one of the game tops ends up being victimized.
Lastly, it's a premium table with modern features and all the needed accessories for a smooth gameplay.
Pros
It's a gorgeous table with nice game tops.
It has a simple design with premium features
Easy assembly
Made with smooth and quality felt fabrics.
Can be used by both adults and kids
Cons
The table is a bit heavy for one workforce
Has short leg levelers
Not for playing air hockey
Do you want to know why this table is on our list of the best pool table ping pong table combo? Overall, it's a table with a 72 inches length and still permits a game of 4. Indeed, it would entertain the whole family for several hours.
Everything on this pool table ping pong table combo is designed for comfort and enjoyment. Won't you be a part of this?
First off, it has all four games accessories and leg levelers to allow for a level and steady play surface for its four games.
Not to mention the rotary design that allows you to change from air-powered hockey to billiards. Then again, you can easily swap from table tennis to football with the conversion tops.
Pros
Craftsmanship is great
Has all play accessories with good drop pockets
Converting from one game to another is pretty straightforward.
The table offers great convenience.
Cons
It's challenging to put together.
Would require hand tools and bench tools for assembling
Not for professional use
This is a pure wooden 3 in 1 table and based on the reviews of people who have bought it, it's delivering accordingly. But, let's find out more.
Switching from one function to another with ease has been made possible with this multifunctional family table. Its contemporary design is one good reason you should buy this 3 in 1 table.
The atomic gray wooden table has comfortable seating and upholstered storage benches that allow it to serve its dining function. What's more? The storage benches can be used for storing game accessories.
Here's how ridiculously easy it is to convert the dining table to a full-size table tennis table. Just flip over the top for dining, and boom, it's all set.
Pros
Super easy to assembly
Heavy-duty convertible table with a grain finish
Great for family with small spaces
It is made of durable wood material
Cons
The table is hefty
Hand placement options are limited
The wooden surface gets scratch quickly.
The list of the best pool table ping pong table combo will be incomplete if we fail to include this 10 in 1 game table. But, first, you need to know that this brand is known for making high-quality products.
A family and friends fun game night would be incomplete without this table because it would stun your visitors with its innovative designs and give them the best experience you desire for them.
The game tops are interchangeable, and even though their dimensions slightly differ, you do not have to worry because each fits perfectly and gives outstanding results.
Good news: You can store all accessories. Inside the game table, which of course guarantees the safety of the accessories.
Pros
The table possesses high flexibility.
Storage is easy owing to its small and compact size.
It's not difficult to assemble.
The corners are great with drop pockets.
Cons
Assembling instructions is not well detailed.
Low-quality materials.
Not for air hockey players.
Over and over the years, Triumph Sports have given families amazing sports experiences that would last longer as they live. Your family also won't be an exception with this 2 in 1 Table tennis conversion game table.
The Table tennis conversion table has lovely designs that would call for a second glance at it while it offers you the gaming functions.
It has leg levelers that ensure an even flat surface even if your floor is not even. Also, the billiard and the table tennis accessories are complete and attached to the table.
With an alloy steel frame, kick-start yourself to a non-stop journey of endless fun and triumph.
Pros
The table and accessories is a neat quality
It's lightweight, which allows for easy moves and assembly
It's well-built after put together
Has a 90 days warranty
Ping Pong Robots can be used in it
Cons
Size is relatively small
The surface is not leveled enough even when leg levelers are used
The felt top may tear easily
Frequently Asked Questions (FAQ)
Why buy a pool table and ping pong table combination?
Admittedly, every household would seize on a pool table and ping pong table combination mostly because it would use up lesser space when compared to buying separate tables.
But beyond that, buying a pool table and ping pong table combination helps you beat the cost of buying two table games and still have to enjoy both games.
Even so, it's easier to move and maintain a single game table, especially if you're a Butterfingers. It's easier to maintain your pool cues along with the ping pong balls and paddles.
Have you got kids or a large family? Then, you also need to buy the game table combination for the family to get their own fair share of the table. This means that everyone gets the opportunity to play his/her favorite game.
Can you put a ping pong table top on a pool table?
The good news is that a ping pong tabletop can be placed on a pool table for a ping pong game and give you the same effect a regular ping pong table would provide.
As long as your ping pong table top is compatible with your pool table regarding the perfect size and dimensions, it would do fine and go smoothly. Done!
Can you use a ping pong table as a dining table?
Some ping pong table manufacturers have stepped up in their game by manufacturing stylish ping pong tables that can be converted to dining tables and provide a comfortable, practical dining setting.
However, try to stay off excess moisture from your convertible ping pong table during dining; otherwise, it wouldn't last a long time.
Do pool table tennis table combos come with paddles, balls, and cue sticks?
Yes, they do. But, take time to check through the package description of your pool table and tennis table combos to see if it comes with these accessories.
Can I put a pool table and ping pong table combo outside?
Depending on the type of materials used for your pool table ping pong table combo and its surface variation, you can keep it indoors or outdoors. But, you can't put dedicated indoor tables outside.
For instance, if your pool table ping pong table combo is made from a wood and metal material and has a coating, it's best used as an outdoor table.
Conclusion
So it all adds up to this. A pool table ping pong table combo may not give you that professional experience you're looking for.
But, if fun plus comfort on a low budget is what you are looking for, these best pool table ping pong table combo is a great option.
We look forward to hearing from you.